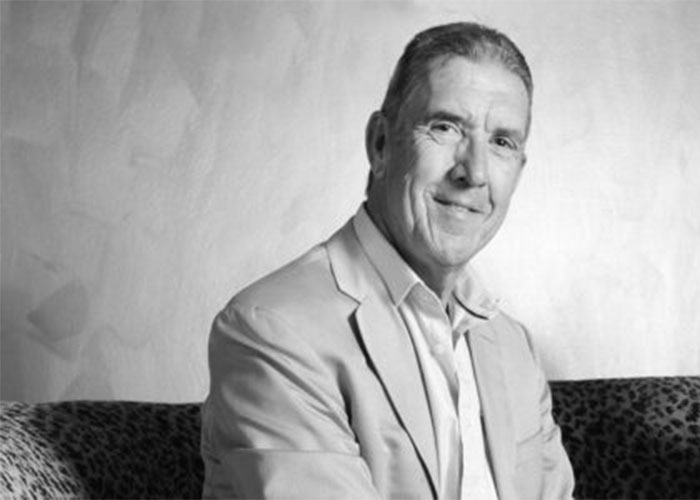 In 1982, I invested $3,000 to open the first Flight Centre store in Melbourne with my co-founders Bill James and Graham Turner.
As we left London in the late 1970s, we had observed a new emerging trend in travel.  747 Jumbo Jet Travel was just starting to take off globally and the "bucket shop" was born as Australian's looked for cheap flights to go "walkabout". Our positioning was very different to traditional travel agents. We had airline counter office fitouts offering "Discount International Flights" and no domestic travel , we were essentially a broker booking service for all International airlines. 
Although we had no experience in the retail travel industry, some common sense and solid business practices became the DNA of the startup. Our sales, operations, and staff incentives were very different from the existing industry. We were the disrupters in retail travel and became widely disliked within the industry because of our instant sales success (and 40% compound annual growth in turnover!)
Flight Centre grew from startup to global ASX listed company, riding the wave of global growth in international travel over four decades, but our success was driven by our operational model, structure, teams and incentives. The entire company was built on teams of 6/7 people with a team leader each with its' own P&L paying for support costs ,and receiving a profit share. We had tribes of up to 25 teams (130-150 people) with their own area leader, name/flag, and support structure. Our entire ethos was egalitarian. Our workforce was highly incentivised with an extremely strong profit share model, and a wonderful reward and recognition system, culminating in an annual global awards celebration for 20% of the highest performers worldwide. At Flight Centre you really wanted to go to the global awards!
Flight Centre has survived multiple financial and travel crises, including the 1987 stock market crash, 1991 recession, the Gulf War, dot-com crash, 9/11 terrorist crisis, SARS epidemic, GFC and now the COVID-19 pandemic. During each crisis our performance and stock price was negatively impacted, but each time we survived and after weaker competitors fell by the wayside, we came back stronger. How did we do this? I believe our survival and success was built on a great culture within the company, minimal debt, a very strong and stable senior management team, and the ability to make critical changes and pivot quickly when required.
Flight Centre is a company with a wonderful and deeply engrained profit culture that stands on a foundation of personal responsibility. It permeates throughout the business. Every Team Leader keeps an eagle eye on sales, margins and costs, as they have a profit share for their Area/Business/Support Team. They treat Flight Centre like their own business with a real sense of ownership.
Flight Centre listed on the ASX in 1995, I stepped back from the business in 1998, although I remained on the board to 2008 as a Non-Executive Director. My new mission was youth-based community charities, business startups, and the Hawthorn Football Club.
In 2001 I had the great fortune to meet the wonderful Janine Allis, founder of Boost Juice. I made an investment over a handshake deal. Together as a co-director and 25% shareholder we grew Boost Juice from 5 shops to 240 company and franchise stores before selling 70% of the business to Riverside private equity for $65M in 2010. Boost Juice is another example of a business that rode a strong wave of changing consumer demand, built on a successful operational model with a wonderful culture and leader in which the Franchisees where treated with respect and coached on how to maximise their stores profits.
In 2004 I took on one of my greatest and most satisfying challenges. The Hawthorn Football Club had finished second last in the AFL and was almost broke. I joined club President and former Victorian Premier Jeff Kennett on the Board, and was his  Vice-President for 6 years. We served for the maximum 9 year term until 2013, during which time we won two premierships and averaged $2M in annual profits. As the "new business" director I helped with several strategic acquisitions and startups to help rebuild the clubs finances. The key lessons in this remarkable turnaround where; an all-in-it-together mindset, a wonderful team culture on and off the field, only A graders in all the key support roles on and off the field, a playing list with some stars and real leaders, discipline, a very clear vision with ownership by all, real determination and hunger to succeed.
In 2012 I became the major financial sponsor of StrEat a social enterprise in Melbourne that does work for severely disadvantaged, unemployed, and homeless youth. In 2014 my family purchased for $2.5M a new building for StrEat at 66 Cromwell St Collingwood and have rented it to the charity for $5 per year for 50 years. In 2019 approximately 580 kids attended StrEat's youth training programs and also worked in the businesses having opened its doors after a total rebuild in October 2016 with a Bakery, a Catering Division, a Coffee Roasting division together with a large Café. Wonderfully lead by Bec Scott, StrEat is a leading example of the Social Enterprise Model and hopes to have its youth programs 100% fully funded from its Business activities within 2 years (immediately prior to the Corona pandemic it was 82% self-funding).
In 2019 I published "Dollars and Sense" with the view to grow the Social Enterprise space in what we believe is a critical category in the Charity industry by utilising Private Enterprise to help solve Social Problems with a sustainable economic model not relying on Government or Donor Support.
2020 is turning out to be an extraordinary year. In the last two years I have taken great satisfaction watching my son, Brad, establish the family office and begin to lay the foundations of the next generation of investments and challenges. Our motivation for founding the Straight Bat Private Equity Fund was to invest in other great enduring businesses and their founders, in turn creating income diversification for our business family.
Prior to the Corona virus disruption, Flight Centre had 22,000 staff, over $20B in turnover, and 2900 company owned stores in 14 Countries and a $360M EBIT. We could never have anticipated that the organisations turnover would decrease by more than 90% in less than 6 weeks! While Flight Centre has been dramatically slimmed down and our shareholding diluted by an emergency capital raising, it will not only survive but thrive after the world recovers from the pandemic. We remain steadfast in our belief about the qualities of the business that ensured its success in the past and will continue to ensure its success in the future.
Play the long game. GH